I'm always looking for yummy hcg phase 2 approved recipes. With only 500 calories per day allowed I don't want to waste them. What's more is that the approved foods list isn't exactly a mile long if you know what I mean. There's only so many times I can eat chicken with celery and cucumbers! Variety is key to your success in sticking with phase 2 of the hcg diet. How I accomplish that is by varying HOW I prepare my foods, especially making different flavored dressings and sauces to use on my food. Today I experimented with making a warm vanilla fruit dip and ate it with apples and cinnamon.  Let me tell you… it was delicious!  Watch I as make it and follow along.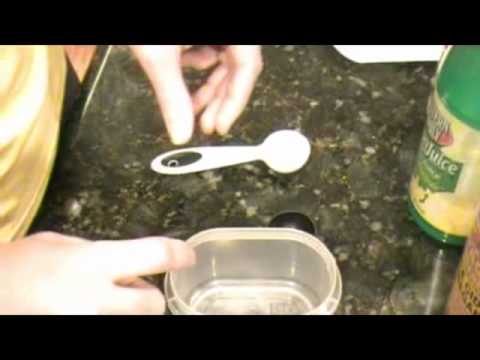 If you're looking for a really yummy hcg diet phase 2 approved dessert recipe, then look no further.  This warm vanilla sauce is amazing for dipping your favorite fruit or drizzling it all over your favorite fruit to make an amazing dessert.
The best part about it that it doesn't add a single calorie to the meal!  That's right.  It's amazingly sweet but has no sugar or sodium, and especially NO CALORIES!  So if you are craving something sweet but don't want to bust your hcg diet and the weight loss you are experiencing, then try this yummy dessert!  Enjoy.
Fruit with Warm Vanilla Sauce

Your choice of allowed fruit (~70-80 calories)


1 tablespoon vanilla powder

2 tablespoons lemon juice

1/2 teaspoon apple cider vinegar

Powdered stevia to taste

Directions:

In a small saucepan or dipping bowl stir stevia and vanilla powder into lemon juice and vinegar.  Heat the sauce on the stove or in the microwave.  Pour into a dipping bowl.  Dip fresh fruit into the warm sauce and enjoy.

Phase 3 modifications:  Stir in 1 tablespoon of cold butter cut into small cubes and whisk quickly until blended.  Or add a small amount of cream and omit the lemon juice.  Add a little cinnamon or rum extract for added flavor.

What are you doing in your life to make it a better one, to make it the life you love? Get inspired. Get motivated. Take action to change it in some small way… TODAY!
I'm really enjoying my hcg diet journey. I hope tracking it and recording it in video here on my blog posts provide value to you as in some way. Leave me your comments, questions, and feedback. I appreciate your support. It helps keeps me accountable. Remember – get inspired and take action in your own life as well! Take the inspirACTION challenge today.
InspirACTION Is More Than A Tagline; It's A Lifestyle – A State of Mind! So Get Inspired & Take The Challenge! Find Out How…
To Your Success,