I'm always looking for yummy hcg phase 2 approved recipes. With only 500 calories per day allowed I don't want to waste them. What's more is that the approved foods list isn't exactly a mile long if you know what I mean. There's only so many times I can eat chicken with celery and cucumbers! Variety is key to your success in sticking with phase 2 of the hcg diet. One way I accomplish that is by varying HOW I prepare my foods, especially making different flavored dressings and sauces to use on my food. Today I experimented with making a spicy shrimp salad with plenty of crunch for texture!  Watch as I as make it and follow along.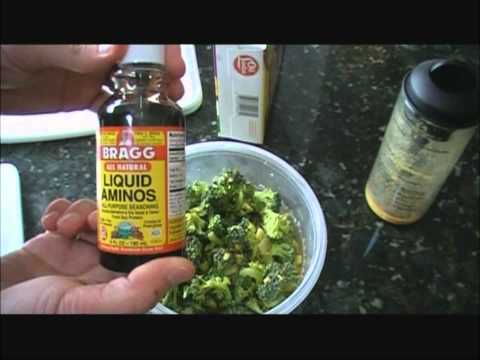 If you're looking for a really yummy hcg diet phase 2 approved meal, then look no further. This salad is amazing for satisfying your hunger as well as your meal calorie budget!  With only 145 calories it easily fits into an approved meal and is sure to help you in your weight loss journey to do just that – lose weight!  This recipe is also great for the go.  It takes only 10 minutes to prepare and can be carried out the door in a small Tupperware container to be enjoyed later.  Here's the recipe.
Spicy Shrimp Salad Delight


3.5 oz (100 g) shrimp (~90 calories)


1 cup celery (~25 calories)


1 cup broccoli (~40 calories)


1/8 cup favorite homemade dressing


Preferred spices

Directions:

Steam shrimp or cook with desired method.  Cut into small pieces.  Cut broccoli and celery into small pieces.  Pour into serving bowl, add dressing, herbs, and spices and mix well.  Enjoy.
What are you doing in your life to make it a better one, to make it the life you love? Get inspired. Get motivated. Take action to change it in some small way… TODAY!
I'm really enjoying my hcg diet journey. I hope tracking it and recording it in video here on my blog posts provide value to you as in some way. Leave me your comments, questions, and feedback. I appreciate your support. It helps keeps me accountable. Remember – get inspired and take action in your own life as well! Take the inspirACTION challenge today.
InspirACTION Is More Than A Tagline; It's A Lifestyle – A State of Mind! So Get Inspired & Take The Challenge! Find Out How…
To Your Success,